Instructions on how to mark an item on ReCapturit as a favorite of yours, and add it to a Wish-List.
It makes us very happy when our Buyers see an item for purchase on ReCapturit that they think is super special, and they want to show the world with that little ❤️. Our Sellers love it even more! We make it easy for you to show your love, and also make it easy for you to save those treasured items in Wish-Lists that are kept in your profile.
Because we're helping you keep those items sorted and categorized, you first need to register as a Buyer on ReCapturit. But don't worry...it's easy (all you need is an email address and password) and there are lots of advantages. If you haven't already, just click here to get to the Buyer Registration Form.
Once you are signed into your account, go to the Product Page for the item you've decided to "favorite" - You should see a little gray heart in the upper right part of your screen.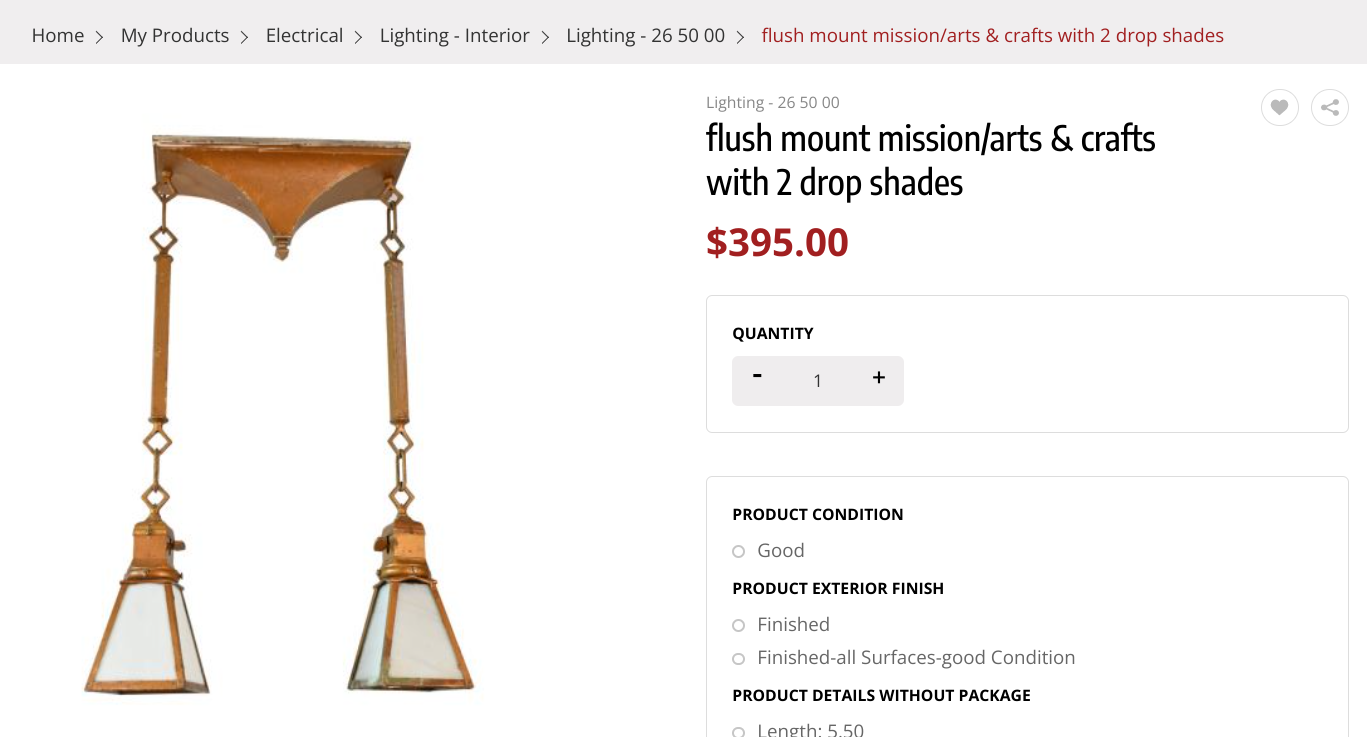 Go ahead and click on the gray heart - a dialog box will open and you'll be asked to name a Wish-List and Add. In this instance, there are already 2 lists there that were added previously. If you don't have any lists and/or want to add a new one, just put the name in the new list box and click the Add button.

I put the name Light Fixtures in the New List box -

You should get a brief message that the list has been added. Sometimes you will not see the heart turn red until you refresh the page.

You can also look in your profile, under your account, to see your lists -

As you can see, you can also create new lists here in your profile, and these will show up when you are browsing items, so you can easily drop new items into your chosen list.
Thanks! We ❤️ you for being part of the ReCapturit Community!