When you register as a Buyer, you can show love towards a Seller Store, create Wish Lists of items you crave, create a Wanted Poster for items you're seeking, save a search, easily purchase items, and manage your orders!
When you first visit ReCapturit.com, you don't have to register as a Buyer, and create an account, to take a look around and browse all the wonderful recaptured items. You can click on the Shop Now button -


And off you go! Once you add an item to your cart, and continue to Check Out, you'll be prompted to create an account.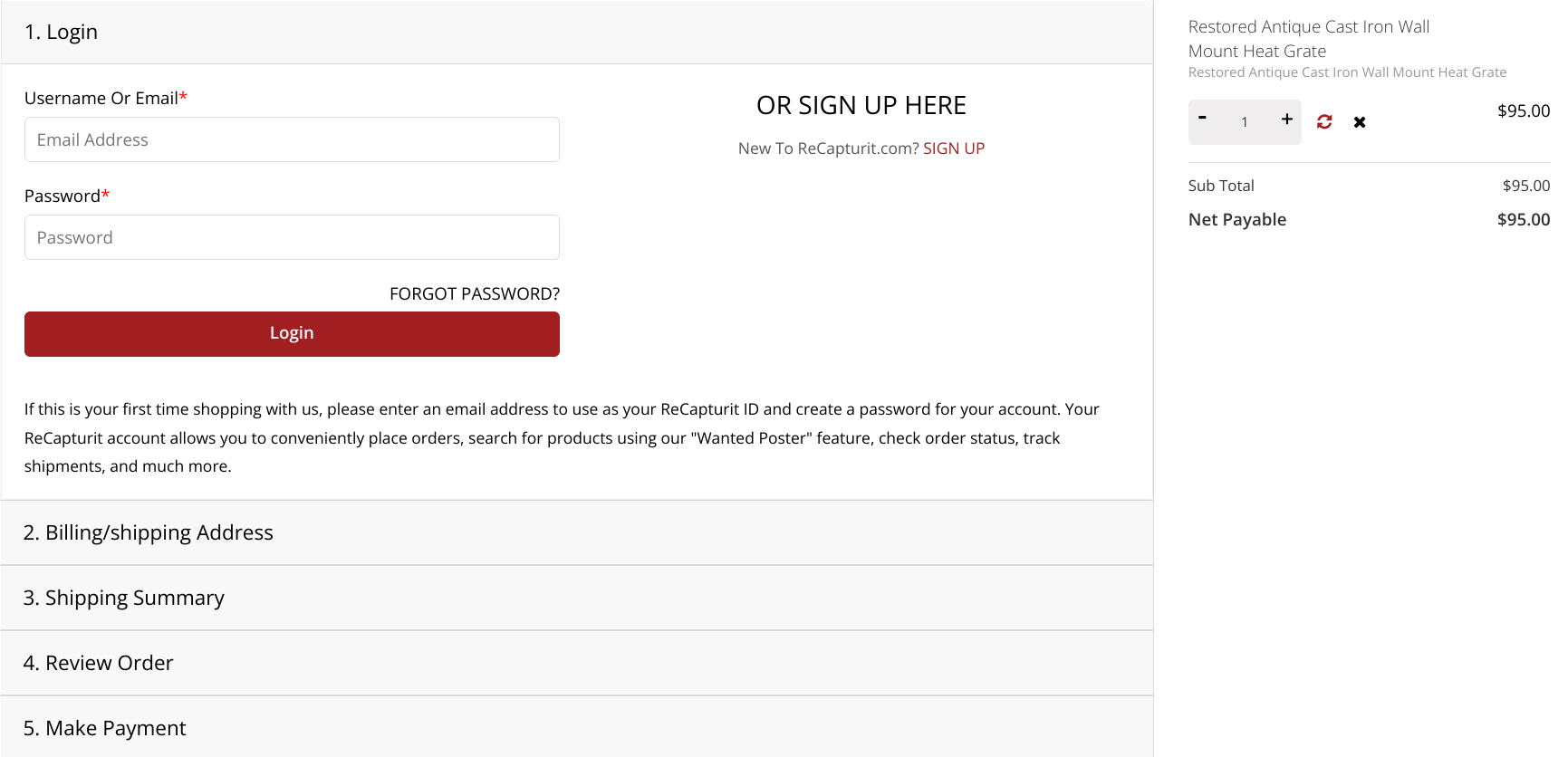 Click on Sign Up Here -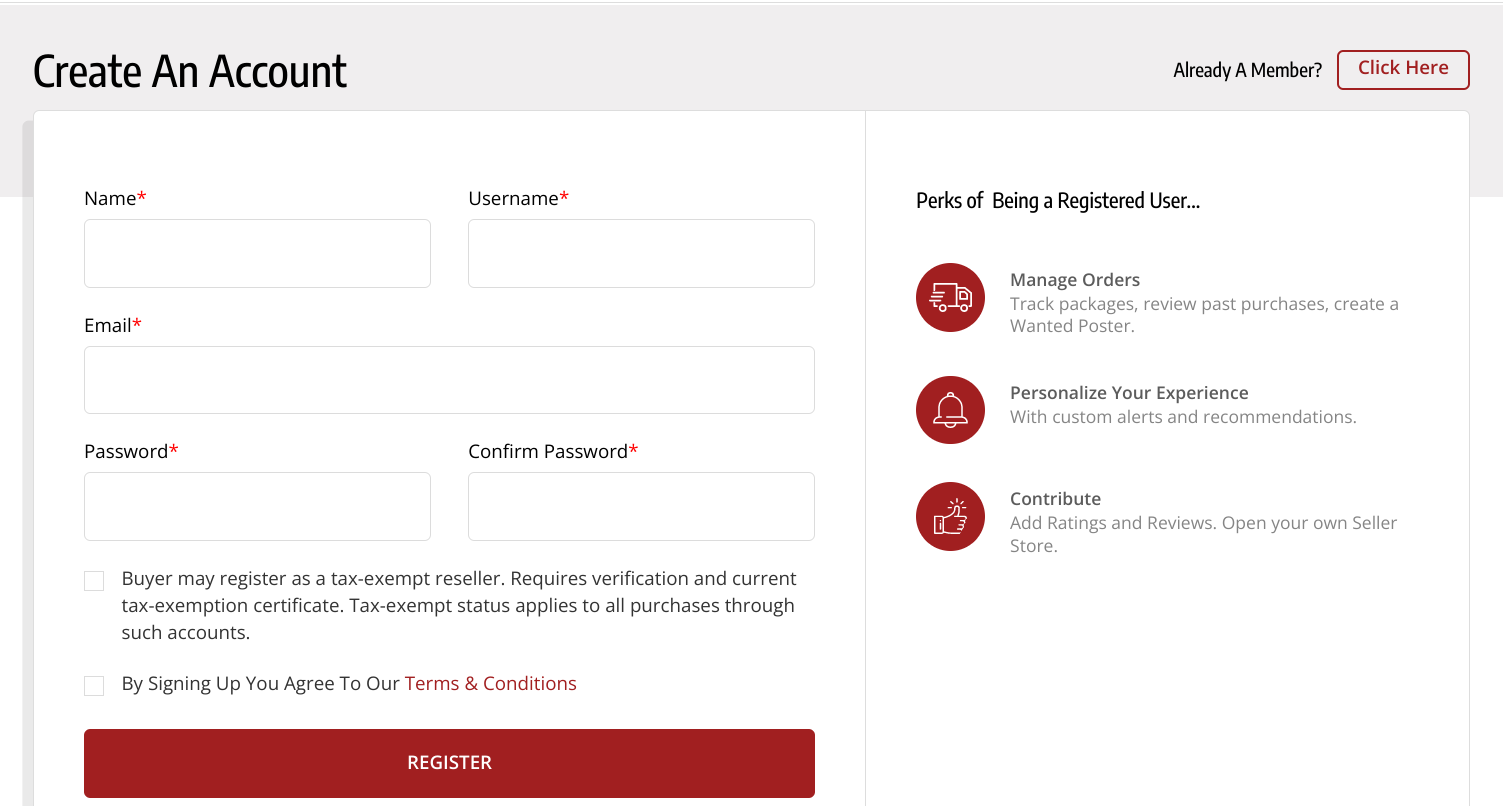 And there you go! Email and password...Easy Peasy!
If you'd like to take care of Buyer Registration before you purchase something, (and have the advantage of showing love towards a Seller Store, creating Wish Lists of all the cool items you see, making a Wanted Poster for special items you're seeking, saving searches, writing reviews, opening your own Seller Store, as well as easily purchasing items, and managing your orders)...go right ahead and click here to go to the Buyer Registration Form.
Happy Treasure Hunting! We're delighted to have you join the ReCapturit Community!